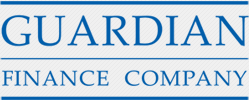 Guardian Finance Company
The leaders of Guardian Finance Company have decades of experience in the consumer finance industry. All Guardian associates place a strong emphasis on integrity and personalized service. Guardian Finance Company is a wholly-owned subsidiary of Park National Corporation, a top-performing bank holding company founded on community banking values.
The first Guardian office opened in Hilliard, Ohio in May 1999 and the company continues to grow and help more customers achieve their financial goals. Since then Guardian has added offices in Heath, Lancaster, Mansfield, and Springfield.
Guardian's Chairman is Earl W. Osborne. Mr. Osborne and his family have been in the consumer finance industry for over 70 years. Prior to joining Park, Mr. Osborne was the President and CEO of The Modern Finance Company. Matthew Marsh is President and CEO of Guardian and prior to joining Park, he supervised the branch operations for Mr. Osborne at The Modern Finance Company. Mr. Marsh and Mr. Osborne have worked together since 1987 and give Guardian a great deal of expertise in the consumer finance industry.